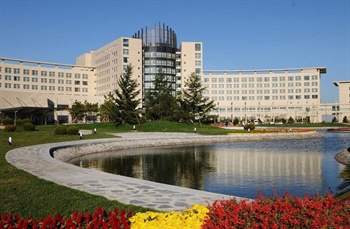 The Bohai International Conference Center (Tanghai Bohai Guoji Huiyi Zhongxin Bohai Guoji Dajiudian) is located in a bird sanctuary park in Caofeidian District, west of Caofei Lake and east of the Shuanglong River. There is also an international golf course nearby.
This Tanghai hotel houses 361 guestrooms, while the hotel's large conference rooms are equipped with advanced simultaneous interpretation facilities. In addition, a selection of 30 medium and small-sized conference rooms are also available for booking.
Dining options include Cantonese, Hunan, Beijing, Western and local cuisines. For recreation, there is a spa where guests can relax as well as a fitness center for those looking to burn a few calories.